ROOFTOP YOGA & BREAKFAST (SATURDAY)
By Yoga Breakfast Club & Wingårdh Wellness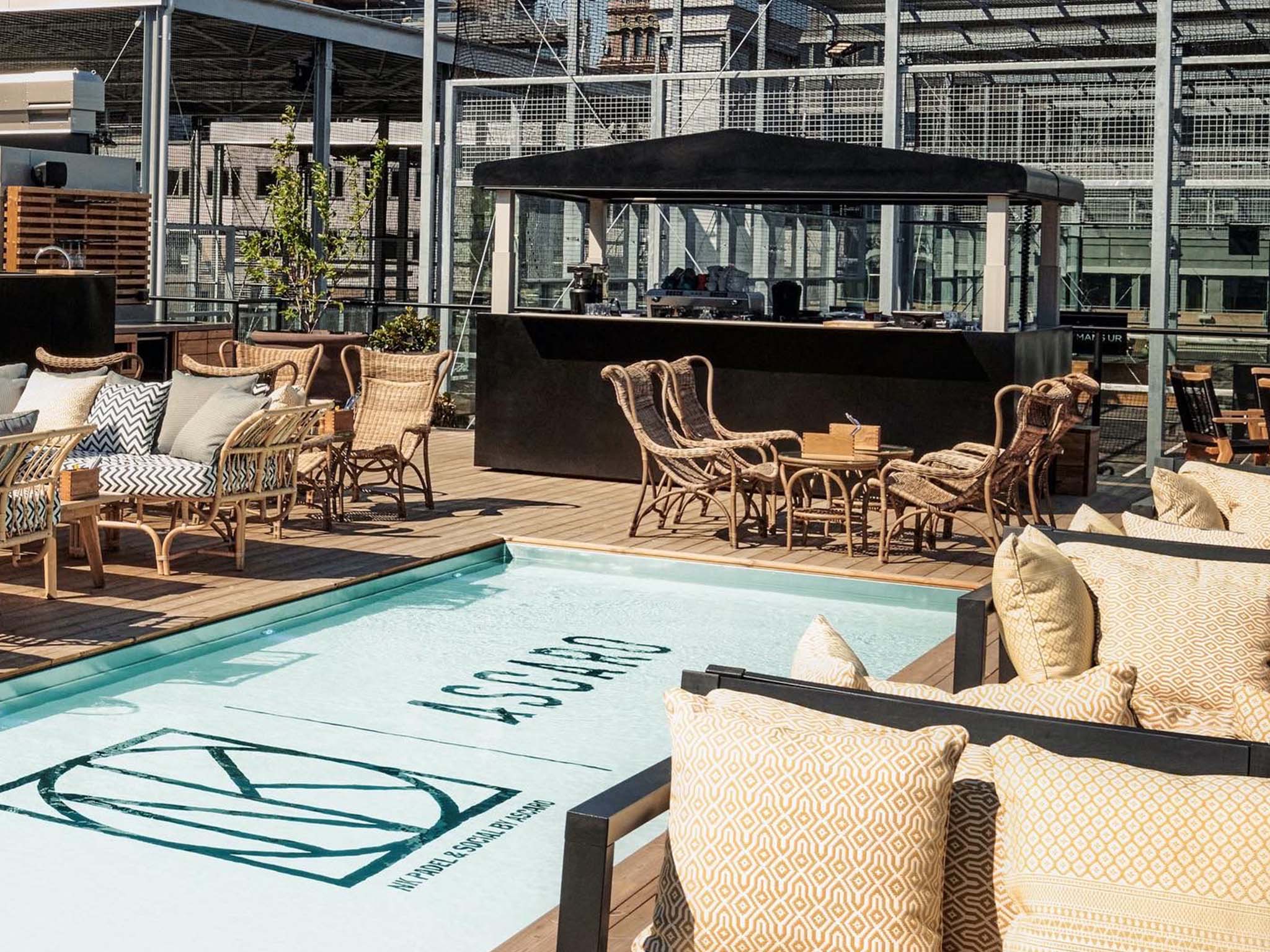 60min Morning Yoga & Meditation every Saturday at 09.30-10.30
Price: 450 SEK per person including breakfast
Where: NK Padel & Social by ASCARO
You and your friends are invited to join this summer's best club:
Yoga & Breakfast at NK Padel
Every Saturday will guide you through a morning filled with Yoga, Meditation and delicious breakfast at Stockholm's most luxurious rooftop: NK Padel & Social by ASCARO.
The class is designed for both beginners and experienced yogis. Bring someone you love or come alone for a morning of rituals to bring with you this summer.
Good to know:
The class will be at NK Padel & Social by ASCARO on floor.
The changing rooms are very luxurious but pretty small so please come changed into your Yoga clothes. There are only 3 showers that can be used after the Yoga so to avoid any lines we recommend you to take a quick shower or to shower at home.
The event starts at 09.30 so please come 10-15 minutes prior so we can start the Yoga class on time.
Yoga mats will be provided.
Price: 450 kr per person inklusive breakfast.
There are a few available tickets per date so secure your space by booking below. Cancellations are 48h prior to the event. (We need to check this with Christian so that it's good with the breakfast)
We are looking forward to practicing with you!
Namaste with love,
Yoga Breakfast Club, Wingårdh Wellness, NK Padel & Social by ASCARO

Important note:
The class will be outside so dress warm and bring an extra jumper or blanket. If we're unlucky with the weather, we will send you information 24 hours in advance if the class is possible under a tent or if it's rescheduled until the following week.